Real Estate Transactions
The Granger Firm serves residential, commercial, and industrial real estate clients throughout Pennsylvania. Our transactional practice deals with an assortment of matters from simple residential closings, to more complex and sophisticated commercial real estate transactions. Our team is capable of handling complex commercial leasing, land use, development and zoning matters, planned community and condominium formation, and other transactions involving residential, commercial and/or industrial properties.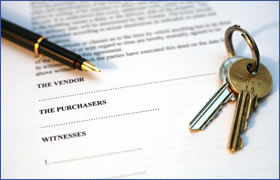 A successful real estate transaction requires preparation and diligence. It's about knowing what to expect and being ready for it. It's about exploring all the possibilities, presenting the options and creating the best environment to achieve the client's goals and minimizing risk. The Granger Firm has the expierence to guide its clients through the most difficult of transactions towards achieving those goals.
The Firm has also negotiated well over a thousand agreements of sale and attended real estate closings for the same, handling issues from negotiating the agreement of sale through settlement and beyond.
In support of its transactional practice, the Firm's clients have the security of knowing that it also has a full service real estate litigation firm to protect the client's interests if needed.
Representing Buyers & Sellers in Pennsylvania
The Granger Firm provides versatile, determined representation for buyers and sellers in Pennsylvania handling a wide variety of real estate matters. Our attorneys can provide the wealth of experience you need from a real estate focused firm, and the personal attention to detail you can always count on.
From the agreement of sale, to a title search review, to a real estate closing– The Granger Firm, which practice is focused exclusively on real estate matters, is positioned to provide advanced and efficient legal real estate services to a wide variety of clients.
A first home can be a life-defining moment, whether it be new construction or a resale of an existing property.

Learn More
Transaction Practice Areas
Acquisitions
Agreements of Sale
Arbitrations
Closings
Commercial Leases
Condominiums
Construction Agreements
Contract Negotiations
Contract Reviews
Deeds
Easements
Financing
FSBOs (For Sale By Owner)
Gross Leases
Home Purchases
Home Sales
Industrial/Warehouse Leases
Inspection Issues
Landlord Representation
Leasing Agreements
Loan Agreements
Maintenance Agreements
Mortgages
New Construction
Planned Communities
Property Restrictions
Purchase Agreements
Refinancing
Rental Agreements
Restrictive Covenants
Subleases and Assignments
Title Examinations
Title Insurance
Title Reviews
Title Searches
Triple Net Leases
Zoning Compliance
Please call or contact us today to arrange an initial consultation.
Contact us by phone: (610) 640-7500 - Click here to use our online form.