The Granger Approach
The Granger Firm is a full-service real estate law firm, handling all areas of commercial and residential litigation and transactions. The firm actively handles matters throughout the state and federal courts of Pennsylvania.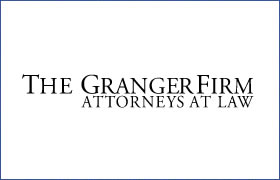 The goal of The Granger Firm is to provide hands-on, practical advice in a timely fashion to its real estate clients at a reasonable cost. The firm's clients include real estate and commercial brokerages, developers and builders, landlords and tenants, homeowners, businesses, title insurers, and individuals engaged in sophisticated transactions or litigation.
The Granger Firm's expansive offering of real estate legal services can benefit an assortment of businesses, individuals, title insurance companies and home buyers or sellers in the Commonwealth of Pennsylvania. If your needs require the skills of prompt and diligent real estate lawyers who know real estate law, The Granger Firm can guide you through the entire real estate legal process.
Please call or contact us today to arrange an initial consultation.
Contact us by phone: (610) 640-7500 - Click here to send us an email.
The Granger Firm Practice Areas