The Granger Firm - In The Community
The Granger Firm is involved in its community. The Firm is a contributor to the YMCA of the Greater Brandywine, where the YMCA funds programs for those who would otherwise not be able to participate.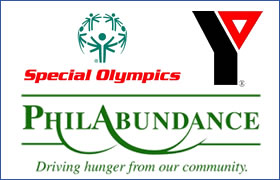 Blair H. Granger serves on the Board of Trustees for Main Line Health's Hospice and Home Care Foundation. The Foundation provides home care, therapy and hospice for those individuals in need, in an effort to assist them in receiving the care they need or to live out their lives in peace and comfort. Blair also served on the Board of Advisors for the Upper Main Line YMCA from 2013-2014.
David J. Scaggs serves as the Chairman of the Zoning Hearing Board in Westtown Township. The Board hears requests from residents and businesses needing zoning interpretations or zoning relief. David also served on the Board of Advisors for the West Chester Area YMCA from 2013-2014. David also volunteers as a coach for various youth sports programs, including CYO, Little League and the West Chester YMCA.
Christopher W. Bopp volunteers with the Christian Legal Clinics of Philadelphia by providing pro bono legal guidance to underrepresented individuals in southeastern Pennsylvania.
Among the charities that The Firm actively supports are the following:
Please call or contact us today to arrange an initial consultation.
Contact us by phone: (610) 640-7500 - Click here to use our online form.