David J. Scaggs, Esquire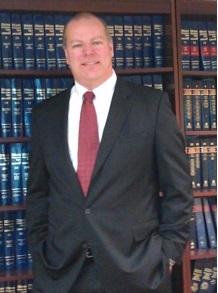 Shareholder
Admissions:
Commonwealth of Pennsylvania
State of New Jersey
U.S. District Court for the Eastern District of Pennsylvania
U.S. District Court for the Middle District of Pennsylvania
U.S. District Court for the District of New Jersey
U.S. Court of Appeals for the Third Circuit
Education:
Widener University School of Law
Temple University, B.S. in Business Administration
Membership:
Pennsylvania Bar Association
(Real Property, Probate and Trust Law Section)
Chester County Bar Association
In August 2014 Mr. Scaggs was named as a "Top Lawyer" in Real Estate Law by Main Line Today Magazine. In 2011 Mr. Scaggs was nominated for a three year term as a Council Member to the Pennsylvania Bar Association's Real Property, Probate and Trust Law Section. He is also the Chairman of the Westtown Township Zoning Hearing Board in Chester County. Mr. Scaggs has been a volunteer for various sports programs, including CYO, Little League and the YMCA of the Brandywine Valley. In 2013-2014 he also served on the West Chester Area YMCA's Board of Advisors and its Youth Sports Advisory Committee. He received the 2013 Volunteer of the Year Award for Youth Development from the YMCA's Osker Lasko Youth Program Center. Mr. Scaggs was also a volunteer BSA Cub Scout Leader with Pack 69 in West Chester, PA from 2012 to 2014.
Mr. Scaggs has lectured for the Pennsylvania Bar Institute on various real estate topics such as "Handling the Failure to Disclose Case", "Marking Up Title", and "Easements". He is also a course planner and lecturer for the PBI's biennial seminars "Real Estate 101" and "Title 101". Mr. Scaggs has also lectured for the National Business Institute on courses such as "How to Obtain Good Title in Real Estate Transactions" and "Commercial Real Estate Closings From Start to Finish." Mr. Scaggs was also invited to speak at the 2011 Real Property Probate and Trust Section Annual Meeting in May 2011, during the Pennsylvania Bar Association's Annual Meeting, on highlights of the Real Estate 101 and Title 101 courses. He has also presented at the Pennsylvania Real Estate Institute on title insurance matters.
Mr. Scaggs' significant cases include the following:
City of Philadelphia v. Galdo, 194 A.3d 1043 (Pa. 2019) (Political subdivisions are not immune from claims of adverse possession.)
Lincoln Investors, L.P. v. King, et al., 152 A.3d 382 (Pa.Commw. 2015) (The existance of a county-adopted watershed storm water plan is a prerequisite for an imposition of liability against a property owner for damages for violation of Section 13 of the Pennsylvania Storm Water Management Act.)
Shipley Vuels Marketing, LLC v. Medrow, et al., 37 A.3d 1215 (Pa.Super. 2012) (A lien from a judgment does not attach to real property until it is indexed in the judgment index.)
Mr. Scaggs' litigation practice includes representing title insurance companies and their insureds in various matters, including lien priority and ownership disputes. He also represents real estate brokers and salespersons involving claims of failure to disclose defects or breach of contract, as well as disputes concerning commissions, competitors and broker/agent relationships. Mr. Scaggs' representation of builder/developer clients includes consumer claims, zoning issues and adjoining landowner disputes.
In addition to commercial litigation, Mr. Scaggs also represents consumers in failure to disclose litigation, construction defect litigation (including stucco homes), neighbor/boundary disputes, mechanic's liens, agreement of sale disputes, failed real estate deals, contractor disputes, partition and zoning matters.
In his transactional practice, Mr. Scaggs has handled hundreds of commercial and residential real estate transactions in all facets, from pre-agreement investigation through the agreement of sale and closing to post-closing obligations. His practice also includes representing both individuals and businesses seeking zoning relief, condominium/homeowner association documents, title issues, residential and commercial leases, easements, maintenance agreements and corporate formation.
The Granger Firm's expansive offering of real estate legal services can benefit an assortment of businesses, title insurers, individuals and home buyers or sellers in the Commonwealth of Pennsylvania. If your needs require the skills of prompt and diligent real estate lawyers who know real estate law, The Granger Firm can guide you through the entire real estate legal process.
Please call or contact us today to arrange an initial consultation.
Contact us by phone: (610) 640-7500 - Click here to use our online form.