Christopher W. Bopp, Esquire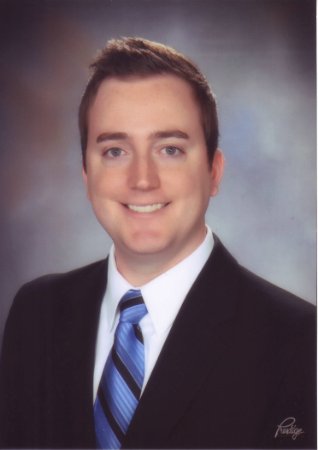 Associate
Admissions:
Commonwealth of Pennsylvania
State of New Jersey
Education:
Widener University School of Law
West Chester University of Pennsylvania, B.A. in Political Science and Philosophy
  
Membership:
American Bar Association
Pennsylvania Bar Association
Mr. Bopp's practice focuses on a wide range of real estate litigation matters, including Seller's Disclosure, Landlord-Tenant, Land Use, Eviction and Ejectment, Home Improvement Consumer Protection Act, and Zoning. Additionally, Mr. Bopp represents title insurance companies and their insureds in matters relating to lien priority and ownership disputes.
Prior to joining The Granger Firm in February of 2017, Mr. Bopp practiced real estate litigation in West Chester, PA, with a focus on Seller's Disclosure issues, Adverse Possession, Land Use, and HICPA violations. He also provided legal counsel to several small and local businesses on all aspects of business planning, from entity formation and commercial leasing agreements, to internal governance and conflict resolution. In addition, Mr. Bopp served as General Counsel for Kingdom Recovery, LLC, where he negotiated marketing agreements and oversaw the company's compliance with HIPAA.
Mr. Bopp was featured as the principal editor on the 2016 edition of "Boundary Law In Pennsylvania" as published by the Pennsylvania Bar Institute. He also served as an editor for the article, "But Your Honor, a Cell Phone is Not a Cigarette Pack: An Immodest Call for a Return to the Chimel Justifications for cell Phone Memory Searches Incident to Lawful Arrest" which was published by the Federal Courts Law Review in 2012.
In addition to his practice, Mr. Bopp volunteers with the Christian Legal Clinics of Philadelphia by providing pro bono legal guidance to underrepresented individuals in southeastern Pennsylvania.
The Granger Firm's expansive offering of real estate legal services can benefit an assortment of businesses, title insurers, individuals and home buyers or sellers in the Commonwealth of Pennsylvania. If your needs require the skills of prompt and diligent real estate lawyers who know real estate law, The Granger Firm can guide you through the entire real estate legal process.
Please call or contact us today to arrange an initial consultation.
Contact us by phone: (610) 640-7500 - Click here to use our online form.